Fuel services

TESTING – QUALITY CONTROL
Do you know how clean is your fuel? A clear bright and transparent sample does not always mean that the fuel is within your engine specification
Diesel fuel is a very complex fluid and its degradation is an inevitable natural process. Every bunkering- batch will never be identical. Oxidation stability, water, exposure to heat, microbiological contamination, high pressures, ULSD, Fame-biodiesel content…
We test your fuel in order to take the correct action, including: microbiological growth, water content in PPM, total contamination, particulate ISO cleanliness norm & EN12662, FAME-biodiesel content, oxidation, viscosity, microscope debris reports, EN590, etc.
This is giving you a full understanding of the condition of the fuel and the correct procedures to achieve your engine fuel quality specifications values.
Engine failure and investigation reports service
In-house laboratory with next day service
Contamination study- fuel quality control
Accurate Diesel Fuel sampling & testing
Determination of action, fuel polishing, mechanical cleaning & disinfection
Fuel hygiene season program with regular Fuel testing (the forgotten maintenance)
Do you know what´s in your fuel tank? Invisible particles are the real abrasive wear problem Fuel maintenance & testing should begin from day 1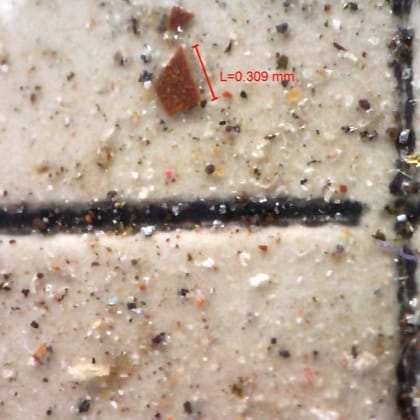 FUEL POLISHING SERVICE
Real Clean Diesel Maintenance Healthy operation for your fuel
Our mission is to provide our customers with the highest quality of fuel polishing and related services satisfaction in all areas including clean procedures, honesty and professional service.
Our mobile fuel polishing units incorporate the latest technology to remove damaging-invisible particulate contamination and water from diesel according ISO standards with inbuilt particle optical sensors, software and water-Karl fisher test to provide live fuel quality measurements.
A clean-transparent and bright sample result is not enough…under a microscope you discover a parallel universe of contamination. If human eye can only see down to 40µm, traditional visual testing of "clear and bright" is not enough. Traditional filters or polishing services cannot achieve and/or confirm if dissolved-emulsified water in ppm´s and particulate ISO cleanliness standards are within specification (And these are required by your engine manufacturer warranty and normal operation conditions).
Normally multiple samples are taken post-cleaning to ensure fuel is clean and match your engine requirement. These samples are tested to demonstrate the "before-after" improvements. We also can monitor the processed fuel and track test results on our software, so we can certificate the fuel is within engine-ISO quality norms at the end of the process (certificate of fuel quality)
ULTRA-CLEAN DIESEL FILTRATION & PURIFICATION
Why is needed & how to achieve it
We design and supply high quality filtration solutions to the yacht industry to meet your engine fuel recommended specifications (including special fuel polishing systems for the most demanding HPRC engines fuel quality) and to upgrade existing on board centrifuges/filtration systems.
Nowadays standard engine pre filters, turbine filters or centrifuges cannot offer the recommended fuel quality standard in continuous service - ISO cleanliness 18/16/13 and dissolved water content of 200ppm-. New diesel fuel quality (ULSD, Fame-biodiesel blends, etc.) and related problems demand new solutions.
We transform nowadays contaminated fuels (particulate, resins, water emulsions, etc) and upgrade existing filtration equipment to meet the stringent downstream ISO cleanliness standards and correct water content for your engine diesel fuel requirements.
Despite the fact that water-humidity ingress from vent breathers is considered a "normal" ingress anymore. We design & supply special customized in-line air vent filters to avoid humidity ingress and condensation when the tank system cool down. Dry the air before it enters your tank
Design/Installation of fuel filtration systems to achieve particulate ISO cleanliness and water/humidity removal
Engine inline filtration upgrade
Centrifuge filtration: retrofit your existing centrifuge offering a higher quality fuel acc. ISO norm and water removal
Design and supply extra filtration for Tank bottom circulation, storage tank and day tank polishers
Air vent dryers- eliminating air moisture from fuel tank vents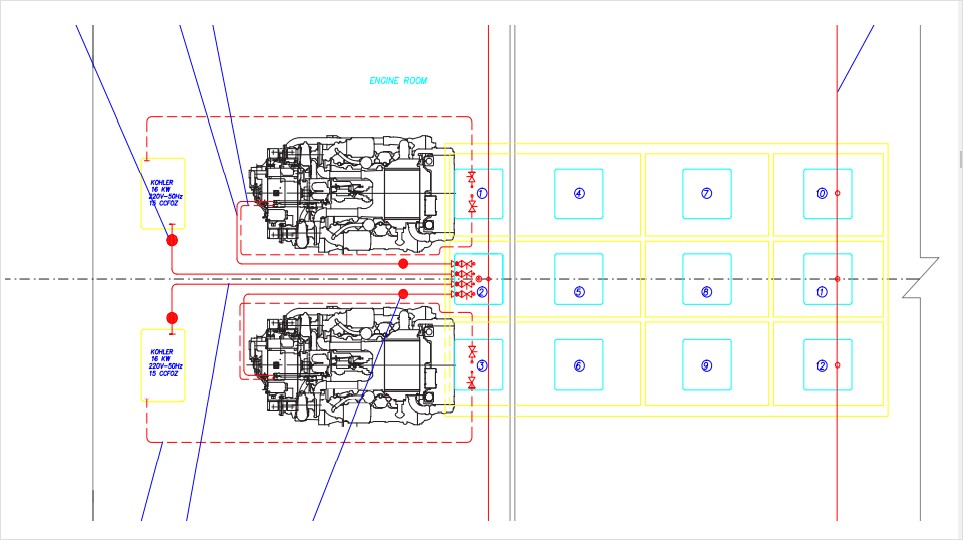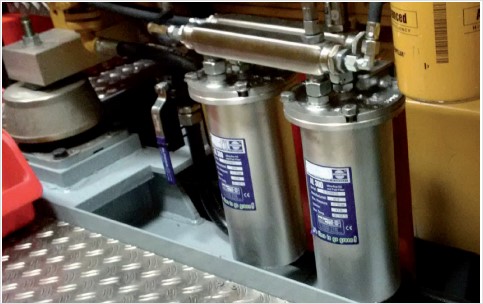 PREVENTATIVE MAINTENANCE SERVICE
Prevention is better than cure
Our maintenance program include a first step of knowing what condition your fuel and storage/day tanks are in. We can customize it to suit your needs, depending on current and past fuel issues and concerns will help to determinate which maintenance plan –and actions- you need: Bacteria growth contamination, water content monitoring/ingress, internal inspection, day tank ISO particulate concentration, etc.
Assuming fuel is OK because it looks good is the first step towards possible disaster. It can be on a high microbial growth step or above the engine particulate limits, but it looks "perfect" . When the fuel is delivered, there is no way to know whether it is fresh from refinery or if it has been sitting in storage tanks for the last two years. Water finding paste practices will not tell you that your fuel is above the water recommended PPM levels… Today´s new fuels demand an exact science – always laboratory test
recommended If you store fuel for more than 6 months, have not had your storage system inspected in a long time and cannot certify the quality of your last bunkered fuel…
Keep an eye to your fuel and tank quality